Boost Productivity With Top 4 Employee Monitoring Tools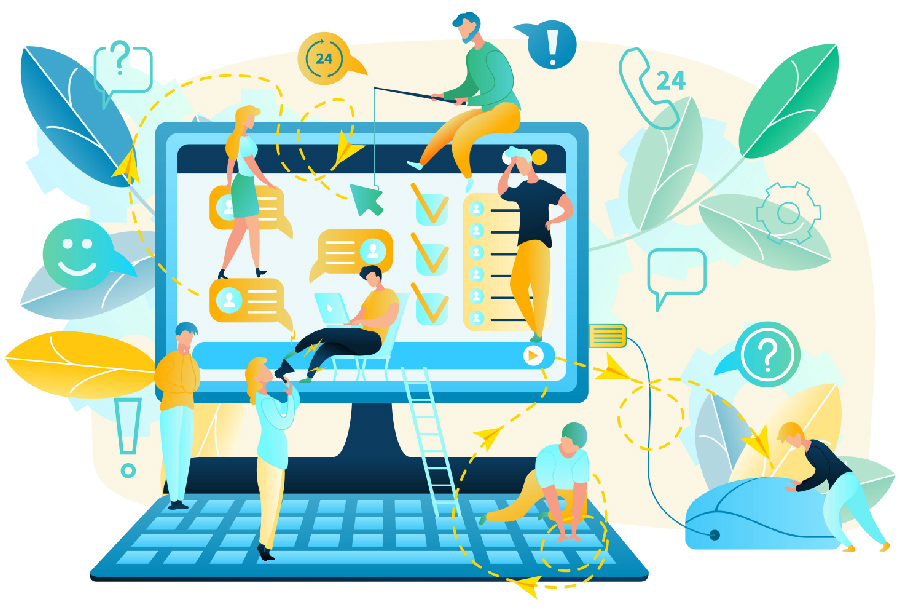 Ever been torn between the ultimate choice of Employee Monitoring Tool for boosting productivity?
This article is definitely going to help you out and decide which one is the best tool for you. Some of the primary factors, that we will be looking at for the purpose of this article are:
Affordability

Features

Services

Ease of Use



1. Hubstaff
Hubstaff is currently the industry leader in when it comes to remote monitoring, time tracking, invoicing and billing solutions. Founded in 2012, Hubstaff since then has seen an upward growth trend in terms of the services being offered as well as the customer base.
There are a total of 3 pricing plans offered by Hubstaff – Free, Basic and Premium. The Basic Plan starts at $5 per user per month and goes up to $10 per user in the Premium Plan.
Hubstaff is not just a timekeeping software but has expanded its features to become versatile. Also, include online timesheets, employee scheduling, payroll software, and employee monitoring. Followed by productivity measurement, GPS tracking, online invoicing and project budgeting.
They offer a wide range of features, which can be overwhelming for people who just wish to use a few of those many features. Many people have faced issues with their timekeeping functions and how it relates to the payroll system.
2. TimeDoctor
TimeDoctor is one of the leading timekeeping software(s) that helps employees monitor their team's productivity. It helps them boost the numbers by tracking time and progress. It was established in 2012. Since then has expanded operations to over 23 countries and works fully remotely.
With the pricing of TimeDoctor starting at $5.00 per month per user and going up to $9.99 per user per month, it's pricing is not very different from Hubstaff.
TimeDoctor offers a number of features like time tracking, screenshots, powerful reporting, billing, off-track reminders and even tracking breaks.
It is yet to add integration with mobile phones, which would really boost the ease of use of the application.

3. StaffTimerApp
Staff Timer Tracking software is an AI-driven time tracking solution that uses artificial intelligence to assist employers with real-time team monitoring. It also offers advanced and intelligent reporting and task assignment via voice clips. Staff Timer Application is a relatively young one into the market but has caught on to the ongoing trends quite quickly.
When it comes to the affordability factor, they offer its basic plan from just £2.99 per month per member and goes up to just £5.00 per month per member. It's the most inexpensive of all the time tracking solutions in the industry. It's a perfect fit for freelancers, small, mid-sized and large teams.
They offer four main features that include:
Real-time reporting

Voice recording tasks

Image and video proofs

Screenshots after every minute, and

Daily work videos, created from all the recorded screenshots.
Staff Timer App is simple and easy to use with the option to manage multiple companies and projects using a single platform. With a lot of upcoming features like invoicing, task-wise billing, payroll management, etc. It sure is a promising app in the market.
4. Toggl

Toggle is one of the rising stars in the time tracking industry. It allows people to manage their teams and track productivity. It was founded in 2007 and has made considerable progress since then.

With an affordability score of around 3 on 5, Toggl offers 3 pricing plans. The first of which is the free plan with limited usability. The paid plans start from $5 per user per month and go up to $49 per user per month. With this pricing,

Toggl ranks more expensive than the two industry giants, Hubstaff and TimeDoctor.

The services offered by Toggl include time tracking, flexible and sound reporting, automatic timesheet management and business intelligence reports. Although a bit pricey, Toggl supports integrations with most devices (laptops, tablets, phones, etc.).

//php get_sidebar(); ?>