How a productivity app can help you as a parent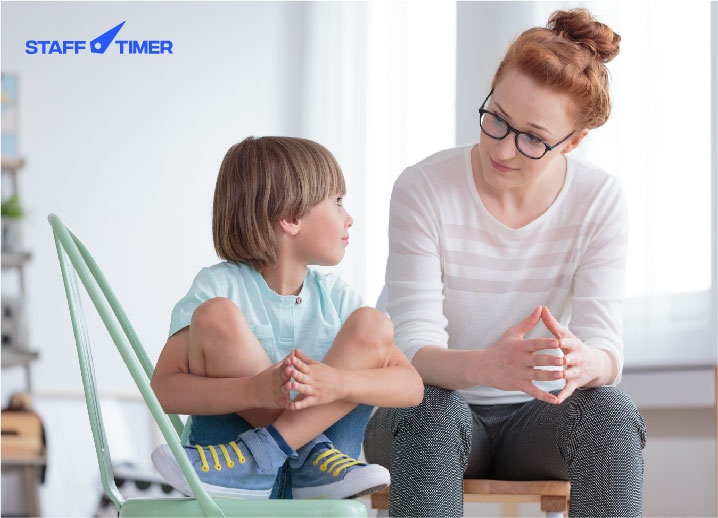 Have you ever considered using a productivity app in your house? You're sure to be surprised by the many ways through which you can use it on your children and run your day smoothly. If we could, we would give our children 24/7 attention. Our children love us and of course, we love them as well. 
Nevertheless, most of us have a lot of other duties and obligations to tend to throughout the day, such as meetings, dinner preps, reading, meetings, alone time, etc.
Use a productivity monitoring tool like the Staff Timer app to define when you can give your undivided attention to the children. Track their screen monitoring time so that the children can learn important lessons and boundaries. Here are a few ways in which a productivity monitor can help your child improve his/her quality of life. 
Weekly Family Meetings
Using an app like Staff Timer for individual sharing can help create boundaries for siblings. When each member of the family has a set amount of time to express views and knows when the timer goes off, it makes it possible to share or speak concisely and respect other's voices. The timer helps lessen the chance of one sibling's voice becoming dominant and helps encourage the quieter ones. 
Screen Time
When children start their screen time during the beginning of a week, it is recommended to minimize the screen of elementary children to weekends only for 1 to 2 hours each day. 
A timer or productivity monitor will help them stick with limits and move on to the next part of their free time when the timer goes off. Encourage children to first have outdoor time, learn instruments, read, be creative, and do screen time last so that it helps with boundaries and motivation. 
Try Staff timer app free for 2 months
One-on-One Connection Time
While practicing one-on-one connection time with your child, use a time monitor to let the child know exactly how long this period of time will last. Before starting your session of time, ask your child what he or she would like to do and follow their lead. This way you will let the child know when the timer goes off so you both can move onto the next task of the day. 
This method will let your child learn to respect and know the importance of time while thoroughly enjoying the one-on-one session.
While using YouTube kids 
Entertainment is a major part of our kid's time during the growing age. So, what could be a better platform than YouTube? Moreover, the app is now offering a kids platform. 
If you have young kids, you will be well aware of this generation's YouTube infatuation. It is incredible how well children know their way around the social platform. Although there are some major benefits to easy-access entertainment, parents have continuously stressed that the app is too much of a free-for-all. 
YouTube, fortunately, recognized youngster's easy accessibility to inappropriate content and are making good on their promises to up their YouTube kid's security measure. 
The app is now giving an option to show approved content only to kids with two other options like older content and younger content. Still, a productivity monitoring app like Staff Timer can assist you even further in this aspect. With this app, you add projects so that you can now know where most of their time is being spent. 
e-Learning with LinkedIn Learning
Everything in life has turned digital and learning through digital media is the best option for a modern student. With the LinkedIn e-learning program, our children can effectively spend time on learning, access online platforms for assignment help, and work on weak areas with expert guidance form scholars and teachers. 
Furthermore, mobile learning has become the trend of the decade, lending easier access to web-based educational activities. Online tools like video lectures are the easiest way to catch up with the topics that pose doubts to students. 
Now here is where an app like Staff Timer shines. It allows you to add a different project named "e-Learning" and ask them to spend designated time on it. 
Conclusion
The tech world has far exceeded our abilities to create a positive restriction in a timely manner. So it is important for an organization like YouTube to take responsibility and work efficiently to protect our children. We are hopeful that these features in combination with a productivity monitor are major steps in the right direction and will lead to a better and more productive generation.