8 Magical tips for maintaining a Work-Life balance
Adult life is tough. From performing your best in the workplace to taking care of your family, from maintaining a social life outside the office to set aside some me-time – That's a lot on your plate. It's often argued that maintaining a work-life balance is super cool when you are a single professional or working from home.
That we have a magic wand, and we have it all covered. In fact, it is not always the case. Married or not, working remotely or not? We always struggle to strike a perfect balance between work and life.  
Either personal or professional..
.
… everyone deserves a chance to a happy and fulfilling life. Good companies are actively promoting work-life balance. But they still struggle with finding the right opportunities to make it happen. It is hard to reconcile but good leaders are getting there.
To help managers, and employees we have gathered some of the best tips out there. There is no one size fits all, but hopefully, these tips will help you out. 
Communicate your needs
The first thing that employees should do is to be open to their needs. Be able to openly communicate about what matters to them in order to feel balanced and fulfilled, is encouraged. Do you need to leave work early, so you can spend some time with your family? Do you need an hour's escape to pick up your children from school or attend a music class?  Whatever it is, identify your need, be transparent about it. 
Employees should have an open and honest conversation with their managers about what they want. In return, employers should understand what balance means, what works and whatnot.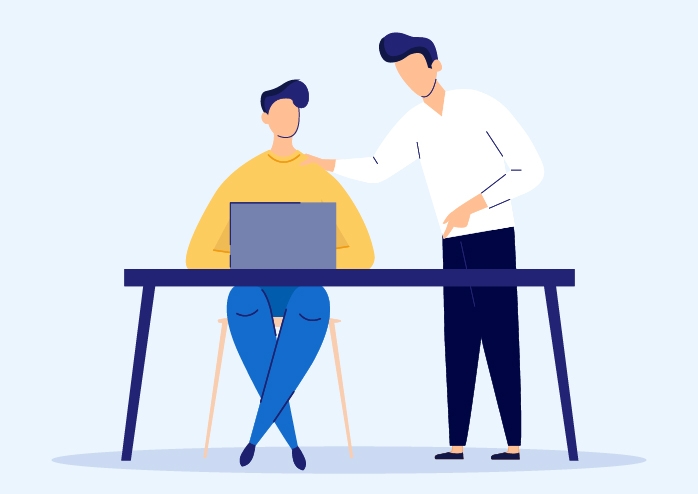 Spend time on things that really matter
Many people spend time on things that don't really matter.
We are continuously bombarded with endless choices, stuffing our schedules and minds with endless tasks and try to do it all. At times we surrender to the distractions and eventually burn ourselves out just to leave our best lives behind. 
We fail to realize the very essence of time and its value. Time is the one thing, that's never enough and something that you can't either buy. So, know your priorities at work and otherwise, scrutinize your day, dedicate time to them and act accordingly. Make time for hobbies, passions, and relationships outside of work, at this very moment.
Elongate your time and try not to fall in the trap of
'I'll see or I am going with the flow, or let life take me in the direction it wants'.
The notion is flawed.
Getting work done from Miami
We understand sometimes, employees are too ambitious that they refrain from taking a day off. Ambition is a success but if you feel like you haven't been able to maintain a good work-life balance in a long time, then we suggest give your mind a rest and work in the comfort of your home for a day. 
Nowadays, many digital devices and AI powered softwares are helping employers to stay connected with their remote employees. Time-tracking tools are helping not only track employee's productivity but also regularly keeps employers informed about the status of the project. So working from home, while maintaining work progress has become a whole lot easier.  
Know your 'tech' limits
Getting hooked on these tech devices disturbs the work-life balance. Sometimes, it's good to hit the snooze button on your gadget that's always vibrating. We know it's the hardest thing to do, EVER! But there's a first time of everything. Try not to bring your cellphones where not needed.
Let's say the dinner table, for example. Baby steps, remember? Set the boundaries, and keep on repeating the process until you reach a point where bringing a laptop to the beach seems super weird. 
Once you have unplugged, you will see life for what it is. Spend quality time with your friends and family, engage with things that make you happy.
Making the most out of weekends and vacations
Instead of saving office work to finish over the week-ends, get them out of the way in normal working hours so that you can unwind, Netflix and chill while on Sundays. 
Carve out a few hours to stay away from your screens. Put your digital devices away and do something creative that you really love. Go on a vacation with your family or friends, maybe. This way you'll be able to fill in your days with something fun and relaxing and also, your mind will be more refreshed and renewed to start the next working day.  
Track your time to make time
Missing out on your tonight's cello lesson? Our advice: Invest in time-tracking tools. Use a trusted time-tracking tool to track everything from the time spent on each task to overall productivity gain. 
Time-tracking tools give you an understanding of how long a particular task takes. You can easily estimate how long your next work will take and keeps your focus. It will maximize your productivity and work will be done before the deadline. Meaning no spending extra time on projects outside working hours or on holidays. Your family commitments stay intact. A win-win situation!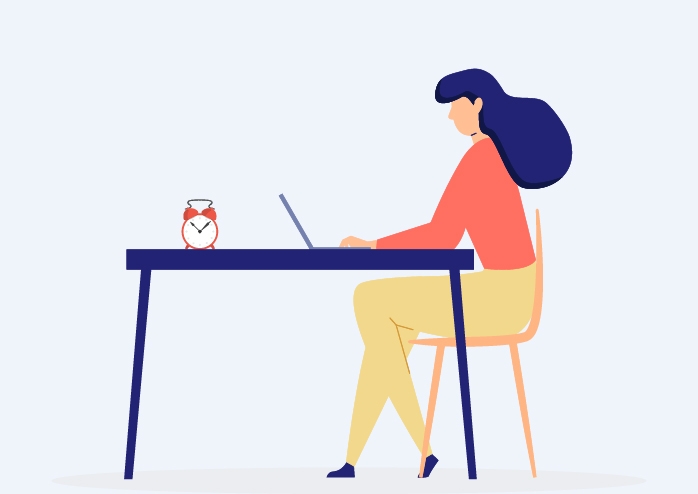 Enjoy your social life
Take a break, for a moment and give your social life a boost. 
Remember to take time out for yourself. Manage your mind, do meditation or read a book. Go out and spend time with intellectuals. Meet up with your friends over a coffee. Even at work, in your lunch breaks, talk about life instead of babbling about work at work. 
Keeping your social relationships alive is extremely important for your health and well-being.
Our special advice to your HR
Even though many companies have sound HR policies directed towards work-life balance. Yet, we urge employers to examine or update existing work-life balance policies. 

Carefully cater to employee's work-life balance needs and address any issues that may arise in order to have a healthy and more productive work environment. Flexible working would be one step in this direction. Such policies should be embedded within the culture of organizations!

What are your best tips for work-life balance? Share with us in the comments section below!

//php get_sidebar(); ?>