How Time Tracking makes Work from Home easier?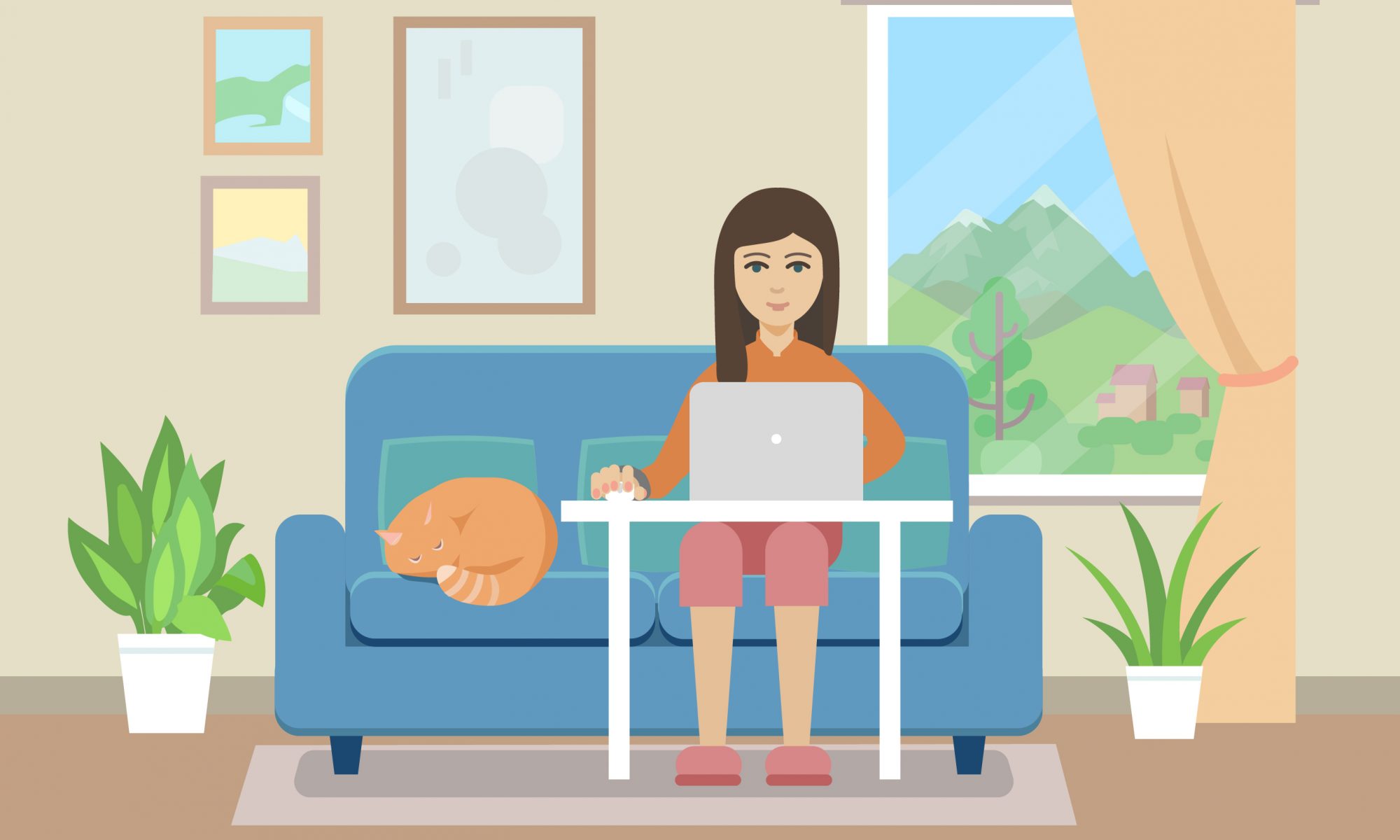 Work from Home was previously unthinkable. But today, it has been made possible because of the many amazing tools that we have available today. These tools help us connect with colleagues and bosses.
They help us organize our data on cloud computing platforms. They let us collaborate with our team members so that we can work on projects collectively while in the comfort of our homes!
All these types of tools have helped us grow the new trend of Telecommuting. And they deserve an undivided discussion. So in this post, we will discuss how time tracking software has made Work from Home easy for telecommuters and freelancers.
How Time Tracking makes Work from Home easier?
It makes employees more Organized
We all are guilty of wasting time. And we all accept that if we become a tad bit diligent about our time and become a little organized about the way we get things done, we can increase our efficiency level to a great extent.
People who use Time monitoring tools and techniques while working claim that they get a lot more out of one day as compared to the time when they did not use it.
These tools let you know how much time you spend on getting a task done and how often you get distracted during your work routine.
This information can help an efficient person get more organized as he would be able to work without being distracted.
It builds trust
One of the major reasons why employers were previously skeptical about hiring remote workers was that they didn't trust the faraway professionals.
They felt that they cannot truly rely on them for delivering the desired quality work on time. This was a major hurdle for freelancers and the freelance world.
The Time Tracking Software is a bridge between the employer and employee no matter how far apart they are. It helps tremendously in trust-building.
It makes the payment system fair
Paying the employee fairly is something that is really tricky in the world of distributed teams. Most remote workers charge by the hour and this is exactly where it gets tricky.
Did my employees actually work during those hours? Is he padding the hours or it actually took this long to get the task done? Is the person I hired really behind all the work or is he getting it done from someone else?
All these questions loom in the mind of an employer, especially when he is looking at the invoices and making payments to the remote employees.
The software delivers correct statistics related to the work done. Some smart software even goes as far as remote employee monitoring and lets the employer capture the screen activity of the employees.
This way the evidence of work done is acquired and the payments are made accordingly. Therefore, transparency is maintained.
It keeps the employers informed
When the employee is not right in front of the employer, it becomes hard to be well informed about all the aspects of the project.
This is where Time Tracking Software comes in handy. Most software has elaborate reports that shed the light on how the time was spent and how much work has been done.
The breakdown of time and activities delivers useful insights to the employers and the managers about the progress on the project so When people are empowered with the right kind of information, they can make strong and useful decisions to forward their business.
And when the businessmen and employers are satisfied with the performance and input of the employee, it ensures a smooth flow of work for the people who work from home.
It helps the employees stay focused
Time Tracking Software is brutally honest. They let the user know how they have been spending their time. The detailed breakdown of activities shows how much time we have spent on work and how much of it was wasted.
The total time taken to get a task done tells the user if he has been managing time properly or if he is getting distracted time and again.
Clever users have been able to weed out activities and distractions that slow down the work process. People who work from home have especially found it very useful.
There are a lot of distractions at home like family and personal activities. But the software that tracks time has the power of making people more focused towards work!
Conclusion
Among all the wonderful tools that have made remote work reality of the modern corporate world, Time monitoring Software wins the race as it helps the employers and the employees on a deeper level. It builds trust between the two and trust is the most important component of a relationship!

//php get_sidebar(); ?>