Keystroke and Mouse activity
Calculate the total idle vs. productive time spent throughout the day.
Activity level per day
Each 1-minute interval has its own screenshot with keyboard & mouse activity level
Generated based on the number of mouse clicks & keystrokes per day
See green color bar indicating overall progress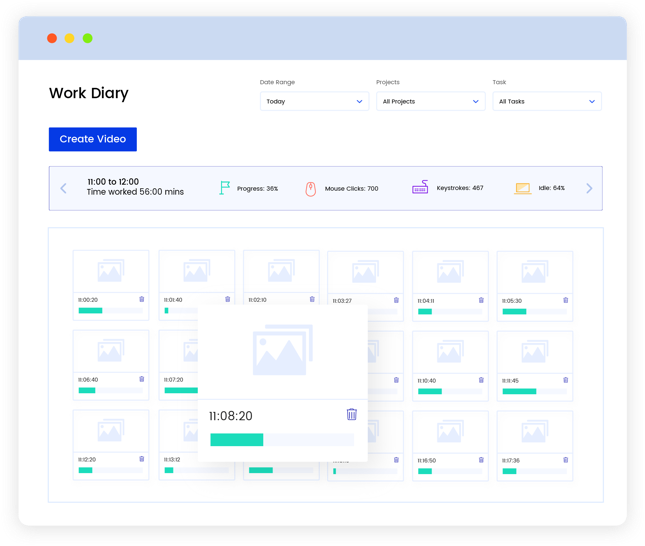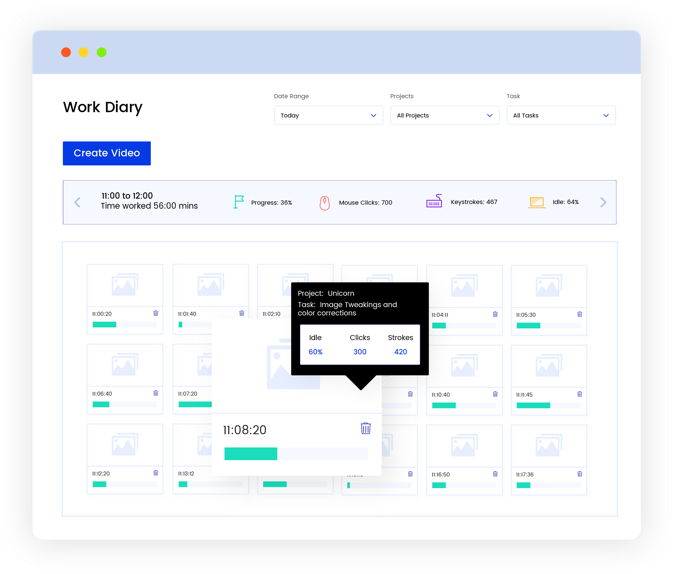 Activity level per minute
See exact amount of mouse clicks & keystrokes per minute
See calculated idle time by percentages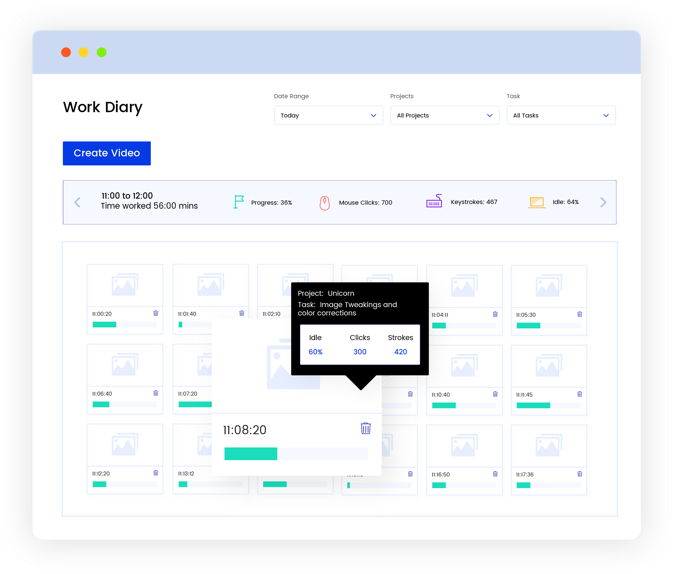 Apply filters
Easily find more detailed information on the top of the screen
Use filters to check out the data on total progress, & idle time of any specific day.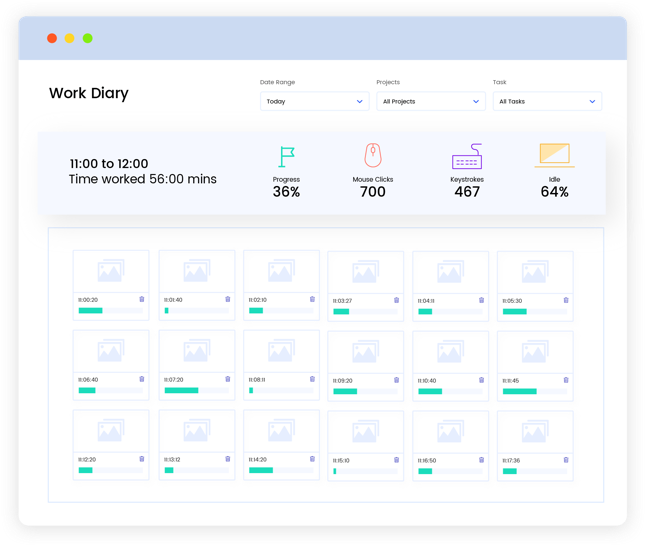 See
Analytics
Through a powerful back office, get a statistical view of keystrokes combined with mouse activity, total progress, and idle time percentages. The average work per day is calculated based on active and inactive keystrokes and mouseclicks.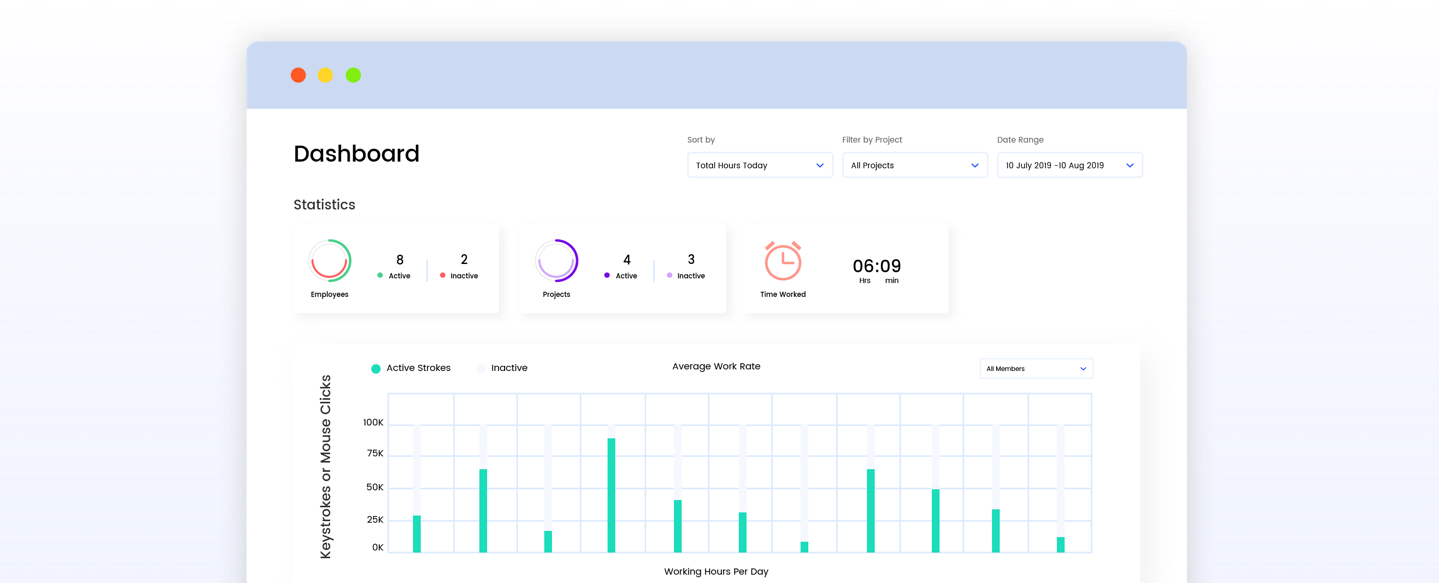 Why it's
important?
Total openness increases employee productivity by:
Minimizing their overall idle time
Allowing them to better utilize resources
Enabling them to assess their performance