October 28, 2019
4 minutes
Time tracking for Attorneys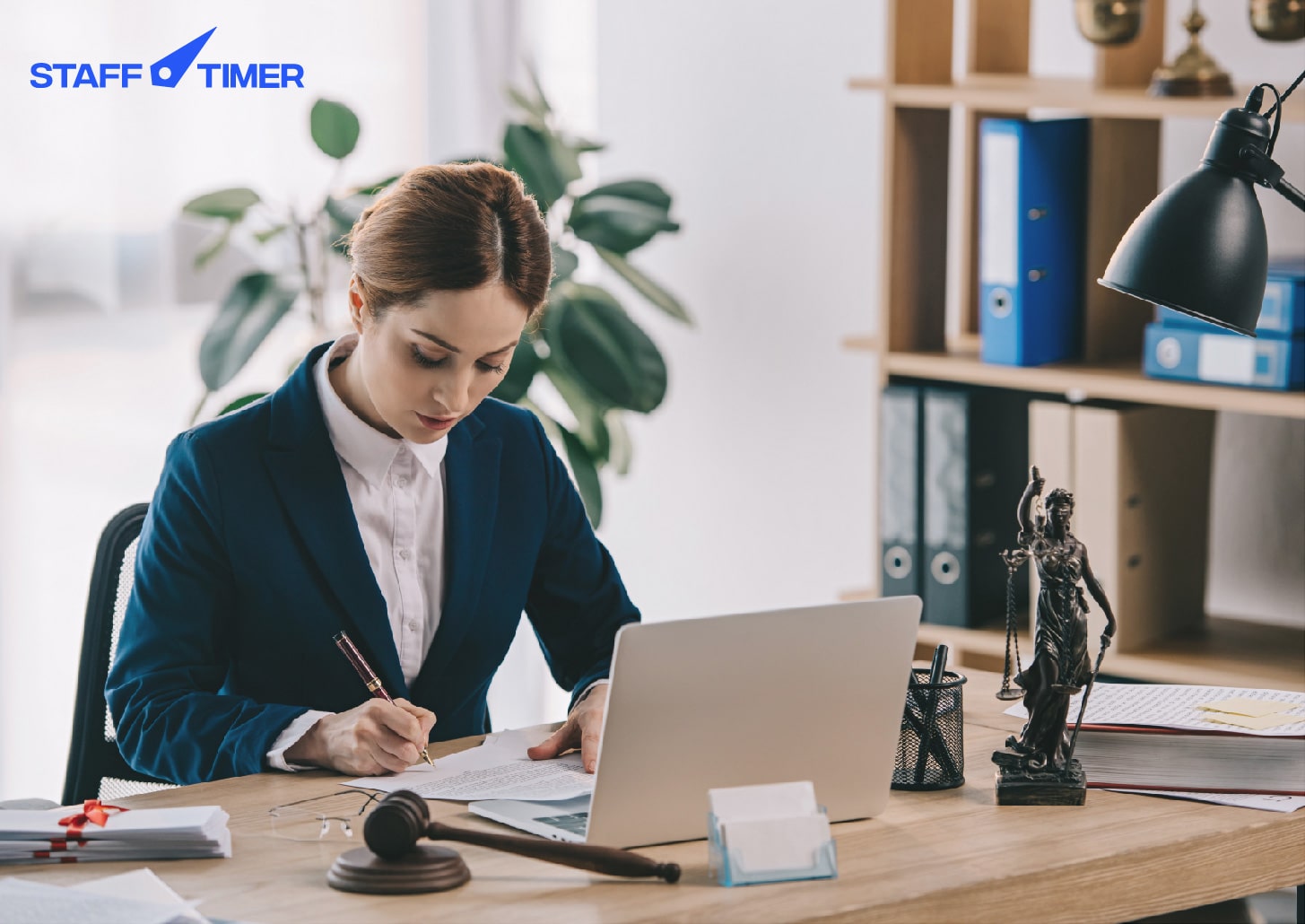 One of the most lucrative and prestigious professions besides medicine is the practice of law. However, with increasing pressures and numerous changes in the legal world, the workload is rising at an unprecedented rate. 
The most important part of an attorney's professional life is time. There is severe competition to meet the required number of billable hours. Usually, an attorney needs to complete 12 billable hours on average for every working day. 
Many attorneys lose track of time. This slowly becomes detrimental to their productivity levels. If they keep track of their time, their attention will divert. This is bad because their whole focus needs to be on their clients. 
Let's first understand some key responsibilities of an attorney. These include:
Advising and representing clients in courts or government agencies.

Researching and analyzing legal matters.

Assisting and communicating with clients.

Drafting legal documents for lawsuits, deeds, contracts, etc. 

Preparing to defend clients in courts.
The above-mentioned responsibilities may not encompass the entire set of duties attorneys perform. But, the important point to takeaway is that with these excruciating pressures it becomes hard to track time. 
How time tracking app can streamline processes for attorneys?
Some of the ways in which time tracking tools can help attorneys include:
More time for clients
When an automated system like Stafftimer app is monitoring time for attorneys, they can spend more hours dealing with their clients without the hassle of manually filling timesheets. In the end, every minute matters when you are practicing law. 
Try Staff timer app free for 2 months
Time monitoring is not left in workspace 
Yes, you can use Stafftimer even in a court or some meeting with a client. Its screenshot feature is optional. This means that you don't need to worry about accidentally capturing case proceedings. Attorneys just need to enter a task, and get liberated from the stress of calculating time. The tracker shall keep counting it for them. 
Daily work reports
An attorney will not need manually filled timesheets since Stafftimer provides them with daily work reports. These reports can serve as verified proof of their billable hours. 
Accurate invoicing
Staftimers calculate work hours in an immaculate manner. No need to worry about getting inaccurate invoices and wasting your hard labor. The app provides effective solutions for these situations. 
Clients can receive bills with the proof attached. Don't worry about bothersome tasks like payroll and making calculations for invoices. An attorney's every minute counts and Stafftimer takes great care of it. 
Intelligent reporting and real-time monitoring
As an employer or a partner in a law firm, your resources are not getting wasted. Why? Because Stafftimer is taking care of them. The app provides employers with daily reports. These reports can tell how much time an associate lawyer was spending on each task or window. 
With real-time monitoring, employers know how much time an attorney is taking on each case as it live-shares their screens. This way, employers always know who has the chance to progress further and who is struggling.
Cost-effective solution
When an employer knows who is productive and who is a dead fish, they can save their resources by eliminating unproductive employees. Legal practice needs aggressive competition between equally capable persons. It can't afford to carry someone around.
Team members' hours can be tracked to plan budget costs. This data can then be used to accurately bill clients.
Offline tracking
If attorneys are out of the workspace and lose connection to the internet, Stafftimer will keep on working. It will update from the back-office once the connection is restored. 
Female lawyers
Ambitious lawyers who are also mothers will find it difficult to split their time. Either they can spend quality time with their kids or focus most of their attention on their practice. Seeing this complicated predicament for their female lawyers, some major law firms are offering flexible work options. 
This means that they can choose to work from home on certain weekdays. However, the real challenge is how to ensure that they are actually working? And how many hours they are spending on work? Stafftimer solves this problem by keeping track of time. This way, everyone gets paid according to the number of hours they've put into work.
Conclusion
Employee monitoring software is a crucial need for the legal world. Their work, routine, and progress all revolve around billable hours. Therefore, it's necessary for them to use a time tracking software that can monitor their time. This lets them pursue their commitments without any worries. 
Subscribe to our blog
Stay connected with Stafftimer App by subscribing to our Newsletter.