6 innovative approaches in Design to look for in 2019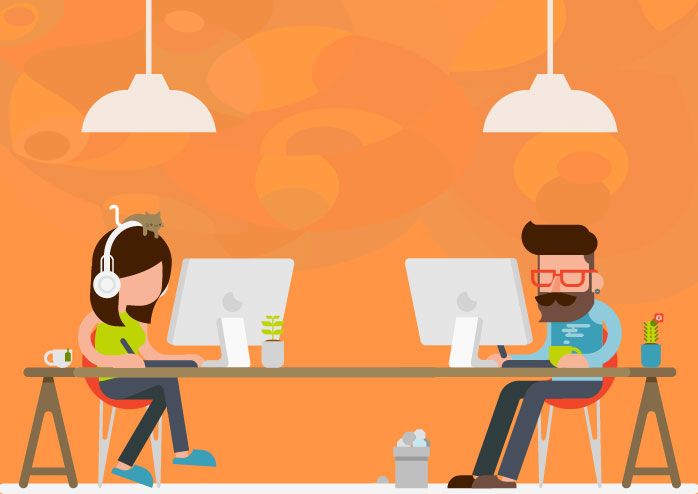 "Design is not just what it looks like and feels like. Design is how it works."


Steve Jobs, co-founder of Apple, Inc.
A good design is crucial for an ever-changing, modern and competitive business environment. Nowadays, companies run on innovation. Making use of creative minds and imaginative ideas, then turning them into a reality is the core of any successful business.  
No matter which business field you belong to, you need impressive marketing materials to stand out from your competitors and attract the ideal audience.  An exceptional design does not only promotes your business but helps you build your niche, your brand identity.
Design helps us connect with the audience, it keeps them engaged and makes them listen to you. In short, it is capable of evoking emotion!
Whether you're in Marketing or Product Development, you need to stay on top of the latest trends. Understanding, how design patterns are evolving each day keeps your work in line with the client's expectations. It can help transform businesses. 
This year is all about innovation, delivering eye-catching designs, overcoming challenges, beating the competition and embracing new ideas. It's a year of Bold colors, 3D and isometric designs, realism and custom illustrations.
Unleash your inner creative genius with these design trends in 2019, and set a benchmark:
1. 3D: Make design come alive!
Who doesn't like 3D? Designs in 3D are persistently trending over the course of the last few years and have started to get more attention than expected. 3D shapes and forms seem to be evolving rather quickly in 2019.
Allowing, designers to create amazing masterpieces, immersing us into a whole new world of exciting and unreal, yet so real visuals. 
In 3D design, the possibilities are endless, this trend is going to be the main element in future design preferences. As it gives life to your fabulously flat designs. Designers are embracing this trend, as it gives them autonomy to improvise and bring out their best to create AR and VR experiences, as well as websites.
2. Tailor-made Illustrations
Elegant custom made illustrations seem to be on the rise in 2019 and they are one of the most powerful visual elements in any design. These intricate illustrations can turn an average looking website into something remarkable. They are simple but have the power to attract the user's attention and get the brand message across beautifully. 
Many techniques have emerged including vector and 3D illustrations with bold colors which adds an incredible meaning to simple flat and semi-flat designs. 
We can see illustrations dominating all design fields in the coming years, without a doubt.
3. 'Bold' & Beautiful
Going bold in colors and big in fonts is a trend that we can see growing in 2019. 
Colors have the power to influence our mood and behavior. There is complete psychology associated with it. The current landscape in bold and bright colors is spectacular. In 2018, it was a year of pretty pastels and metallics but this year you can observe a shift from flat and muted colors to vivid colors. 
We can see many designers adopting this new approach to web and app designs. A mix of vibrant colors with gradients is taking this trend to the next level. Many brands are using these pallets for their visual identities and we can expect this color transition to stay in the years to come. 
Write with 'Style'
Along with this, if we talk about fonts, serif fonts never go out of style. This year we will get to explore a range of serif fonts which will continue to be highly visible.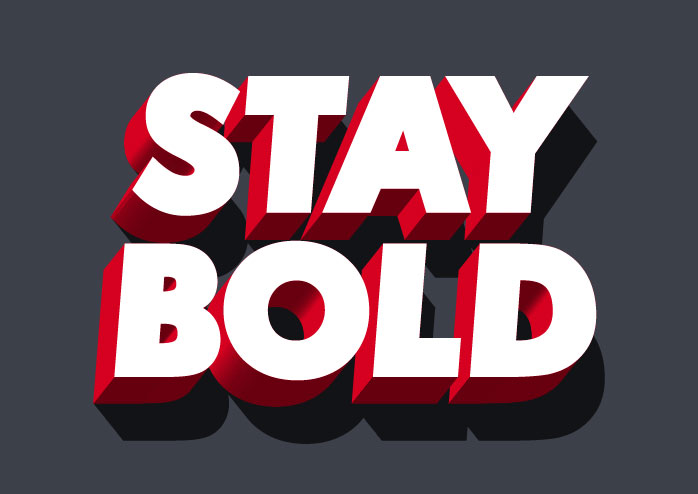 4. Isometric Design Dominance
As the 3D design is on the rise, the Isometric design is beefing up too. It's like a mix of flat and 3D design but better. In other words, it's an evolution of flat design.
In Isometric designs, you are not only able to see the sides but also the top of a design; retaining its simplicity, with added depth. These designs let people see a graphic from various different perspective thus, making it even more aesthetically pleasing to the eye. 
5. Go Asymmetrical
Asymmetrical, on the other hand, is about perfectly balanced imbalance. Now designers are moving away from all the rigidity and creating more bespoke and live designs. This trend lets designers create interesting layouts by intentionally ignoring balance.  Asymmetrical are generally attention grabbers and inculcate curiosity among users, creating a feeling of excitement as they scroll down a design.
This type of design is more dynamic and creates an emphasis on motion. It can be complicated to pull off but it is said to be a subtle, harmonious design trend in 2019.
6. Animating the world
What's more powerful than the animated artwork? Many creative minds are always fascinated by digital art. So are we!
Using animation in design strongly enhances the overall look and feel. Many new designs are using animation for better user experience thus, making interactions delightful. Not only do they look spectacular but also can help with high conversation rates if used right in marketing campaigns. 
BONUS
Eclectic Design is a visual trend that we can increasingly see, in the creative industry lately. It turns an image into something special and quite pleasing to the eye. 
This design trend uses textures and patterns, dotting and layering effects, abstraction, imbalance and overlapping elements coupled with vibrant, contrast colors, all smudged together to create something extraordinary.
Design is Boundless
Amazing things happen when you go beyond the traditional, break the barriers of rigidity and adopt out-of-the-box approaches. Design is boundless. Good ideas take time to grow but once you have them, they can do wonders. 

"Think left and think right and think low and think high. Oh, the thinks you can think up if only you try"
Dr. Seuss 

What are your design preferences this year? Care to share!

//php get_sidebar(); ?>