5 Rules to follow when managing Remote teams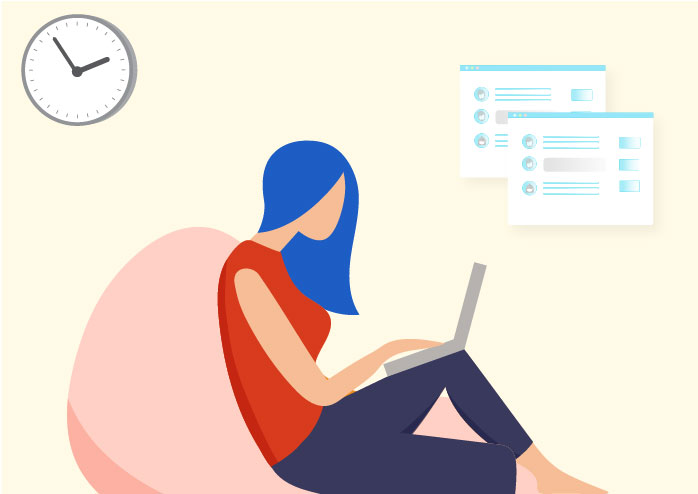 Are you a manager struggling with managing a remote team? We are happy to help!
The future workplace is evolving, and the gig economy seems to be exponentially growing over the years. Work-life balance is of immense interest among employees in organizations, thus influencing retention rates. With preferences shifting towards flexible working hours, remote teams are becoming a significant part of our workforce.
Working remotely is relatively a new trend spreading across industries; It gives companies a chance to work with the best talent across the globe. However, while remote work provides ample benefits to employers and employees, there are also tons of challenges.  For example, gaps in communication might frequently occur, more distractions, scheduling and managing time.
Sometimes, remote employees struggle to understand the project approach and often companies are concerned about creating a corporate culture, that too, remotely.
According to Owl Lab survey, employees who work from home at least once a month are 24% more likely to feel happy and productive at work than their desk-bound colleagues and companies that allow remote work see 25% less turnover than those who don't.
But how can you manage remote teams?
Let's explore these 5 ways to manage a remote team and lead them to success from afar:
Hire those you trust, trust those you hire!
Yes, sometimes it can be hard to trust someone that you have never seen or met before. But the very idea of working remotely is built on trust, you can't make it work unless you trust the person on the other end of the line.
Remote employees can bring a lot of benefits to the companies along with quality work. So remote employers should reciprocate with trusting, and a patient attitude towards their employees. On the flip side, they get to trust you.
We know, worrying about getting something done, is only natural but micromanaging and not trusting your employees to work independently is out of the question.
As a supervisor, it is your job to understand how to best manage your remote employees without undermining their autonomy and ownership over their work. Let them be accountable, let them think and work independently.
Empower them.  
What we are trying to say is; Trust the people you hire and then get ready for the fireworks!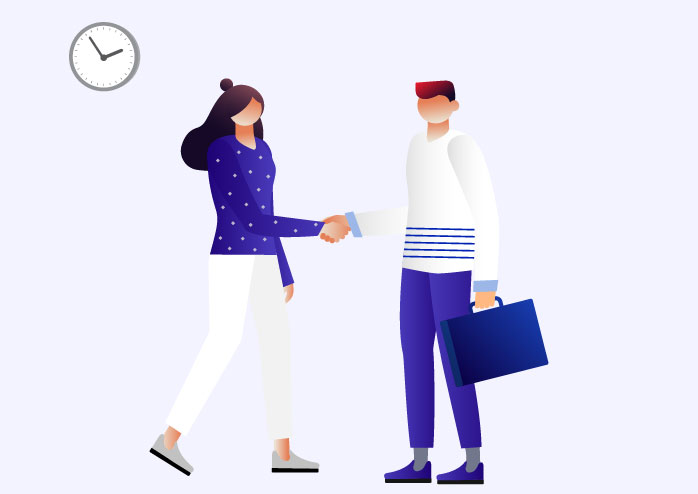 Have 'water-cooler' communication chat-rooms
Again, as a supervisor, you need to be extremely good at communicating and understanding what's happening within your remote team. Strong, effective communication is the key to success, and it is crucial for managing teams.
Coordinating and communicating the strategy with remote teams can be challenging. If not addressed properly, this communication gap can give rise to many unforeseen problems and in return, the progress may suffer. So it's important you chat frequently.
Many companies are adopting live chat software solutions like Slack for internal communication.
So it's better if you create a central communication 'water-cooler' channel for your remote employees where you can exchange ideas, greet each other, give feedback, share stories, in short, build relationships and then see how the communication flows!
Get Organized without losing it!
Getting organized is what's important for the success of any business. Managing a number of projects on your own and working with teams across the globe can easily mess things up.
That's why you need to have a proper structure. Set rules and organize data using a Project Management System such as Basecamp and make it available to the rest of the team to follow.
This way, you can see what others are working on, what's in the pipeline and what's done and delivered.
Arrange a Weekly Lunch n' Learn session
Arrange regular meetings with your remote employees to see if all of you are still on the right page. These meetings will not only let you share feedback with your employees but also gives you a chance to say hi, to the people you don't often get to see.
Moreover, the very idea of having a weekly lunch and learn session gives your remote employees a good chance to learn something new, share fun facts, or talk about their successes and failures.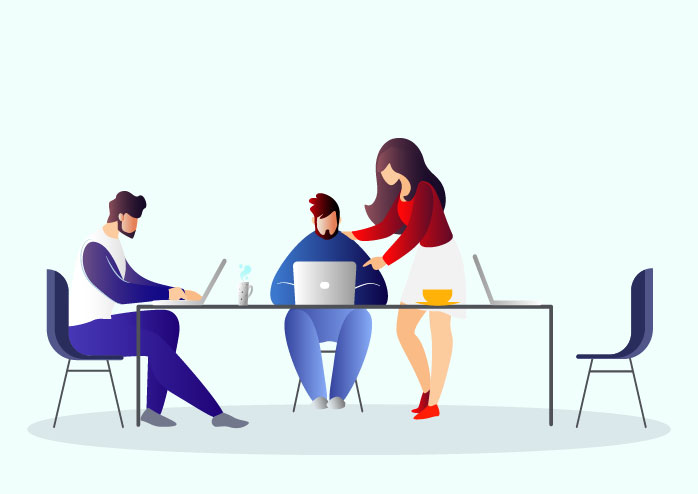 Go time tracking (No Pun Intended)
One of the most common problems, when leading a team of remote employees is tracking time. If time is poorly managed, there is a good chance that the project may delay.

Because it's not just about the final delivery, it's about the quality as well and quality takes time. But the proliferation of tech gadgets and Time Tracking Software is making it easier for businesses to support remote teams.

It's important to set clear yet achievable objects for your team and track their performance regularly. It will not only help you manage their time better but also they'll be more productive.

Additionally, it gives them an opportunity to re-evaluate themselves, and analyze their abilities. At the same time, team leads can spot the weaker areas in their team members and suggest improvements. Tools such as Staff Timer App helps companies with trouble-free time tracking of their remote workers.
We know that…

… managing remote teams requires patience, time and effort. As tiring as the whole process may sound for both employer and the employee, but once you streamline a working system, running a remote team becomes effortless and beneficial for the business, altogether.

Do you manage a remote team? Or have you ever managed a remote before? What challenges did you face? Share your tips on how to build and manage a remote team in the comments section below!

//php get_sidebar(); ?>